Info
Most of the links on the website are usually on the page that they are associated with, but these links below are for research, and mainly give a little better help finding the links on the other pages.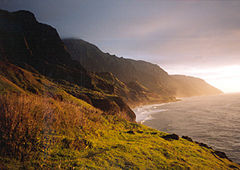 *Most of the links here are for programming, the links for hacking are on the Hacking page and second hacking page.
*If you want a free editable OS that you can easily reprogram (c++) into a hacking OS, try searching google.com for Jazmyn, its a free OS (some is written in assembly), the look isn't that great, but if your looking for a programming challenge, or just want to have your own hacking OS, its a great place to start.
However if you want a great GUI with the OS, allowing for reprogramming, search www.freeos.com, its fantastic, my favorite OS's are Atheos (haven't tried getting it yet, I don't think that it is out, though it sounds really cool, and is compatible with a whole bunch of processors -- AMD and intel, and I think other old ones), and Reactos because they both are written mostly in C++. (Reactos comes with free source code (yet it isn't easy to get unless you have a dsl connection because the source is zipped in a 25 meg folder).
Search Engines
Google
One of the best search engines on the net.
Lycos
One of the most visited hubs on the Internet
Yahoo!
Another good search engine, however, I prefer google.com
InfoSeek
Useful with info
Sites
www.hardwarehacking.com
Hardware hacking is a site that the URL describes itself, good for many things
www.codeproject.com
I use this site A WHOLE HELL OF A LOT for source
www.sourceforge.com
I use this site also for OS emulator source
www.textfiles.com
This is a site with a lot of text stuff, some of it is outdated, but some can be very useful
www.codearchive.com
Another source code repository
www.electronics-tutorials.com
THIS SITE IS SO COOL, IT HAS SO MANY TUTORIALS!
www.freeos.com
Free OS source, MWAHAHAHAHAHAHAHAHAHA, we love this site.
www.experts-exchange.com
Really, Really good place for opinions and expert advice on pretty much anything technicle, hacking also
www.programmersheaven.com
A place for programming stuff